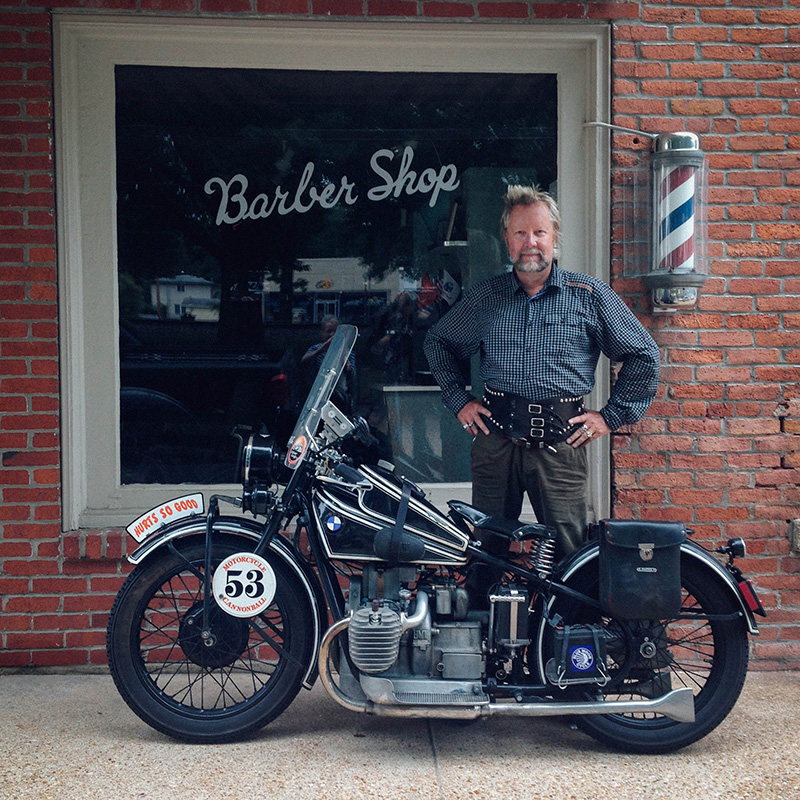 Like a rolling stone, Blue Moon is gathering speed. I am pleased to announce we are once again a dealer for Ural sidecar motorcycles. We started selling Urals nearly 20 years ago, I have seen vast improvement in these motorcycles in the past few years. The new Urals are fantastic, they open up an alternative scope of motorcycling. We keep a full model range on hand and we encourage you to check them out. If you are new to sidecar driving, let me show you ropes. Schedule a test ride or sign-up for one of our demo days.
As always, we invite you to stop by our shop and showroom. Connect with us on social media to see what's new on "the moon".
Cheers,
John Landstrom
Rolling On
Blue Moon Cycle was started by me, John Landstrom in the basement of my Norcross, GA home back in the mid 1980s. For several years I ran a one man shop dedicated to the care and restoration of classic BMW motorcycles. As things progressed I moved to our current 15,000 sq. ft. building, still located in Norcross. As the business flourished, we took on Moto Guzzi in 1993 and in 1995, Blue Moon Cycle became an authorized BMW dealership. For decades Blue Moon weathered the ups and downs of a turbulent economy. The store was supported by a dozen or so employees at any one time. While primarily a BMW dealer, I never lost my passion for the classics. For 20 years it was new BMWs on the main floor and a vintage motorcycle exhibit on the second floor.
In August of 2015, I sold the BMW dealership to a longtime friend and BMW enthusiast. The best thing about the sale is the fact that all the Blue Moon employees got to keep their jobs, many moving to the new location. The customers got a big, bright, flagship dealership called Hourglass Cycles, just 20 miles north of Blue Moon. Now that the dealership transfer is finalized, I am able to proceed with the part of the business I enjoy most. I feel like I've returned to my roots, Blue Moon is once again more motorcycle shop and less dealership. Our staff is reduced to just a few long-time employees. We still have the best supply of pre-1985 BMW parts in the country as well as an ever-growing used BMW parts department.
If you visit Blue Moon you will see the main showroom is now stocked with classic motorcycles around the perimeter. The center isle features some of the nicest late model European motorcycles you will find anywhere. What was once the apparel room has been transformed into the 'War Room', here you will find a dozen or so military motorcycles from WW2 and later. Everything on display is for sale. Blue Moon no longer sells apparel and we primarily service the bikes we sell. I have focused even more attention on buying and selling classic bikes. We've been around 30 years and we are still going strong. The past is the future for Blue Moon Cycle.